Car Of The Month
In the coming months a member's car will be featured here. The cars' history, purchase, and maintenance will be on display. Submit your cars' photos and bio to alfadave@tx.rr.com.
---
A Dallas Giulietta Surfaces In South Carolina
Greg Tolbert Found Our Site & Sent Me This Report
Your former Club Member Lynn Poche purchased this red Veloce in Dallas in 1959.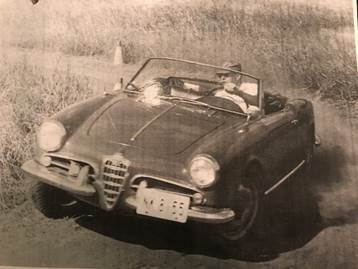 Lynn was a remarkable professional and avid Alfa driver as this picture attests. Lynn moved around over the years with his career – Chicago and Florida – landing the car in Orlando where he sold it to a fellow car club member in 1973. Throughout his many years of ownership, Lynn keep the most meticulous records – every tank of gas, oil change, repair was carefully logged in this Auto Record book and every receipt was maintained. We are thankful to have this level of documentation remain with the car along with a personalized shop manual sourced by Hoffman in 1960.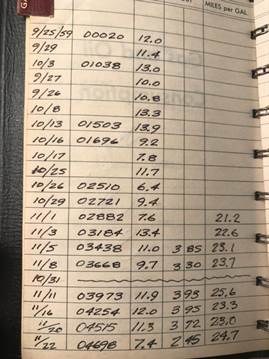 The second owner did not add many miles before necessary engine repairs and life coincided in a 44 year rest period. Here's how she was found in January 2018… the side mirror change is documented in the book.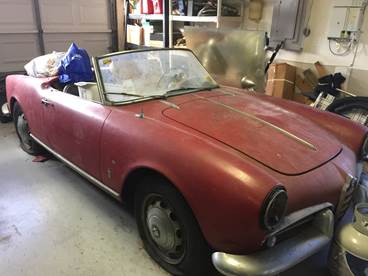 A long trip and wash later…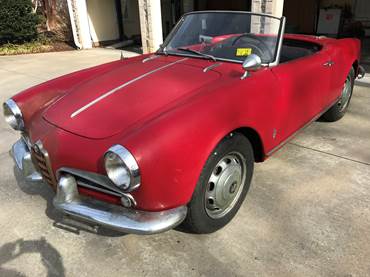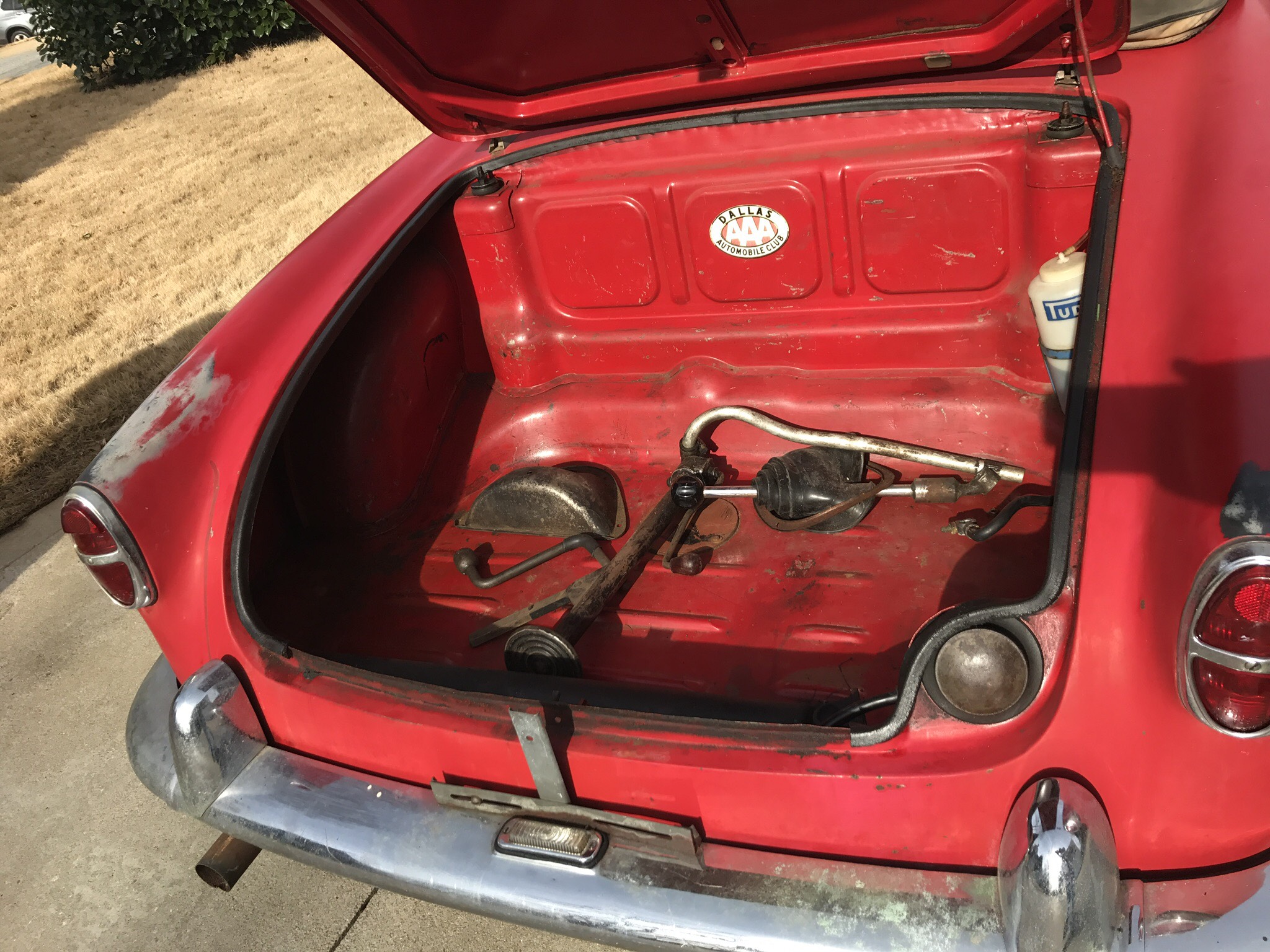 Note The Dallas Auto Club Sticker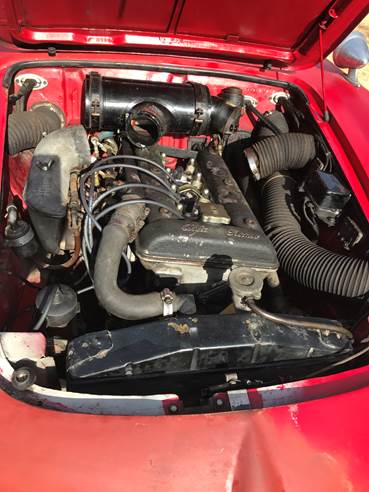 We are close to completing mechanical restoration and planning to leave in the patina.
Happy motoring,
Greg Tolbert
Spartanburg, SC