Val and Roxanne Herrera
1960 Alfa Romeo Giulietta Sprint "Matching Numbers" Normale
1300 CC Inline 4 Cylinder
Factory original AR501 Rosso paint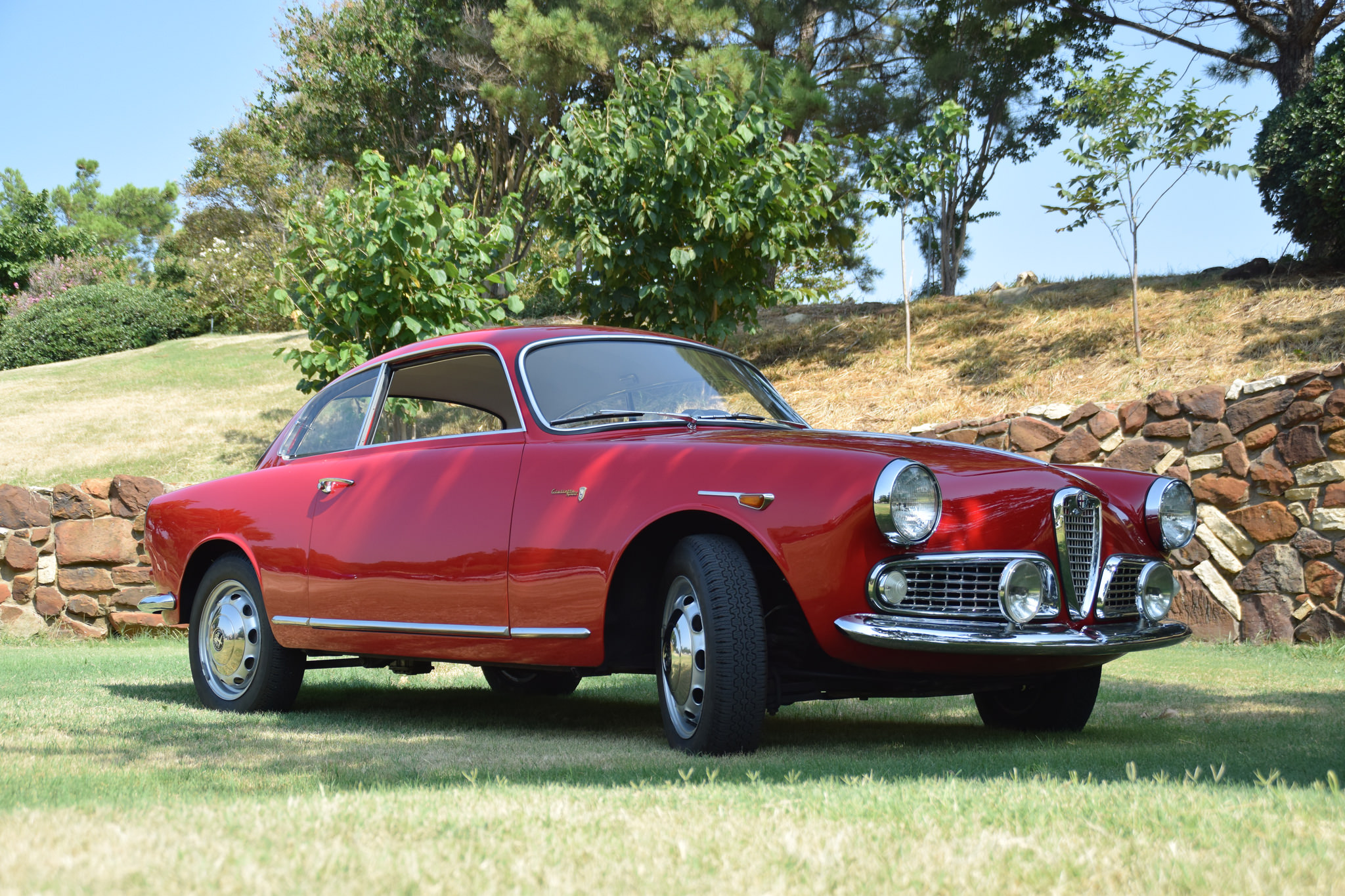 Pre Purchase History

This Giulietta Sprint was built March 1960 and purchased new in Switzerland, November 1960, by its original American owner (not me) and shipped to and titled in the USA in 1961. The Sprint remained in the U.S. for 50 years before being acquired from Fantasy Junction, in California, by an Australian classic car broker-owner who imported it to Australia in September 2011 for his personal car collection.

Purchase

During the summer of 2014, I was searching for Alfa Montreal OEM parts on a United Kingdom car parts web site, when an ad for this 1960 Alfa Giulietta Sprint coupe caught my eye. This Alfa's for sale description exceeded my "originality" requirements; so I tapped on the "if interested" web site tab. Big mistake on my part, since this for sale complete, correct and original Giulietta Sprint was located in Brisbane (where?), Australia. After sending several e-mails to the Australian classic car broker-owner, I had to go talk with my wife about my idea of maybe buying this 50+ year old Alfa and importing it back to the States and adding it to our small classic Alfa collection. After receiving many "What? Are you crazy!" comments from Roxanne, I was allowed to start a lengthy due diligence pre-purchase investigation of this car including contacting several of this car's previous U.S. owners. Worth mentioning was that the USD/AUD currency exchange rate was USD favorable in 2014; which helped with my follow-on purchase justification "What? Are you still crazy!" visits with my wife. Also of help was that the Sprint's Australian owner said he would discount his asking price some for reasonable cash counter offers.

I got back with the Australian broker-owner and requested that fresh detailed photos of the Sprint's exterior, interior, engine bay and undercarriage be sent to me. Many of these photos were forwarded on to two of our local Texas Italian car experts, Shade Tree and Tin Lizzie, for critical review and comment. I also asked the Sprint's Australian owner to perform several "pre-purchase" engine, drive train and road tests on this car - which he did successfully. In summary, everything about this correct and very well cared for classic Alfa Sprint met or exceeded my "like it left the factory" requirements. Also of key importance was the car's negotiated final sell price. After agreeing with Roxanne's reciprocity package details, I received the green light to go ahead with the overseas purchase of this "matching numbers" mostly original 1960 Alfa Giulietta Sprint.Late November 2014, this Giulietta Sprint was placed in a one car desiccated and locked overseas transport container and loaded aboard the container cargo ship "Cap Corrientes" headed from Brisbane, Australia to the USA. The Sprint arrived at the Long Beach, CA U.S. port of entry four weeks later, where Roxanne and I picked it up and trailered it to Texas.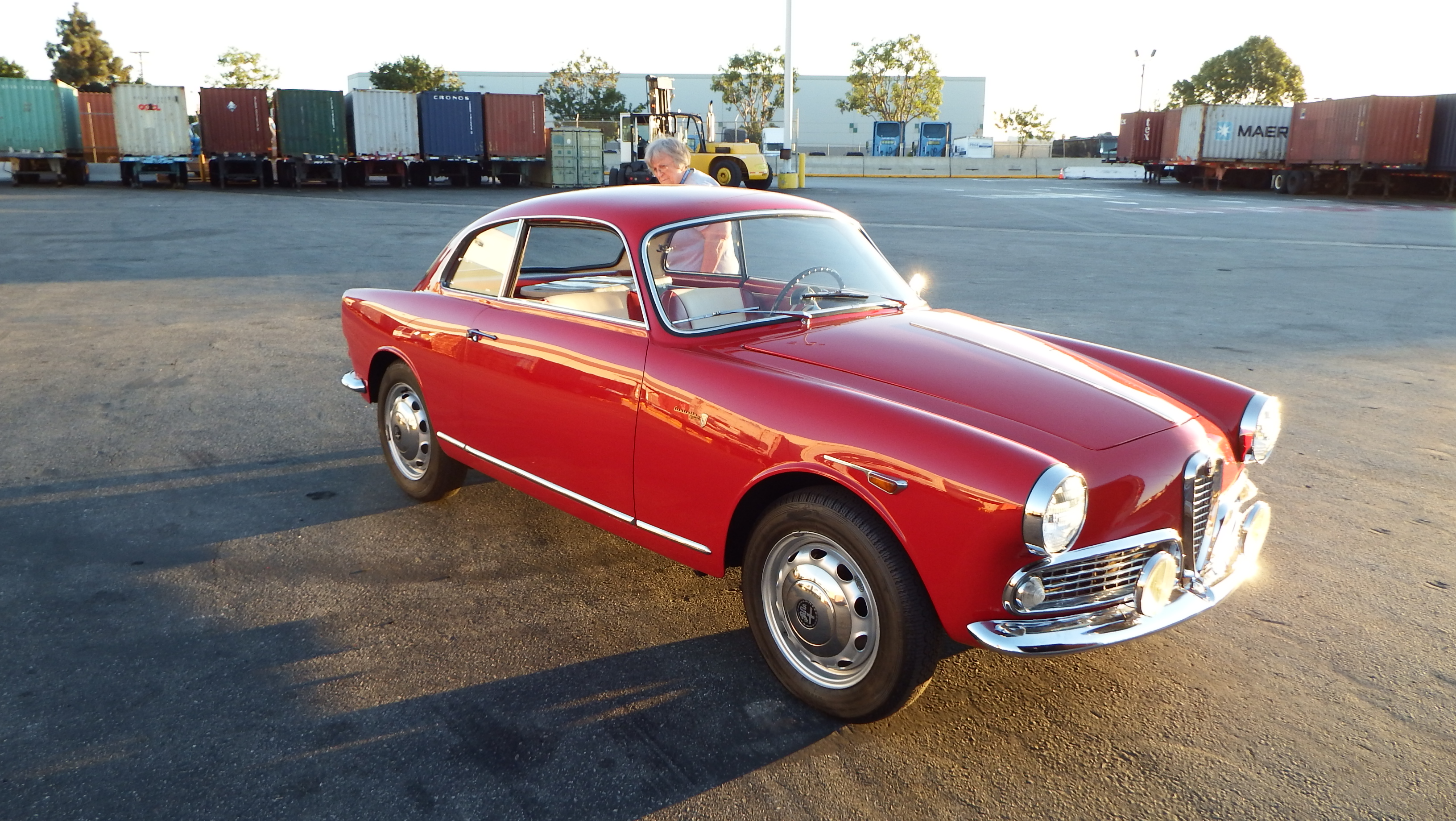 Repair, Maintenance, & Modifications
The car was well maintained throughout its 50+ year life and arrived needing very little repair. To date the only mechanical assembly that I have rebuilt is the drive shaft - where I replaced the noisy u-joints, rubber flex disk and carrier bearing. No other significant repairs are needed at this time on this classic Alfa - just routine general maintenance.

I must mention that prior to my ownership, two removable/reversible mechanical performance modifications were made by a previous U.S. owner. These "non-original" equipment changes consisted of the installation of a Centerline front disk brake kit (in place of the original front drum brakes) and the addition of a Weber down draft carburetor (in place of the original Solex carburetor). The Sprint's original Alfa drum brake components and original Solex carburetor were saved and included as part of my purchase of the car. (These original parts will be retained with the Sprint and reinstalled on the car when needed.) I don't plan on making other equipment or body modifications to this car. I want to keep this matching numbers Alfa in its close to "like it left the factory" condition during my ownership. I do, however, plan on finishing the restoration work (back to original like condition) as discussed below.
Previous Restoration Work
Previous U.S. ownership records show that the Sprint's interior upholstery was partially restored in 2011 - including the addition of Wilton wool red carpeting and red/cream vinyl seat covers, vinyl door panels and rear side panels (GM/Ford material?). Also during 2011, five Pirelli Cinturato OEM reproduction tires were purchased and fitted to the Sprint's original rims. A Centerline OEM exhaust system was also installed around this same time. Older U.S. ownership records showed that this car was repainted in 2007. Photo records show that the car received a bare metal re-spray using factory correct AR501 Rosso paint.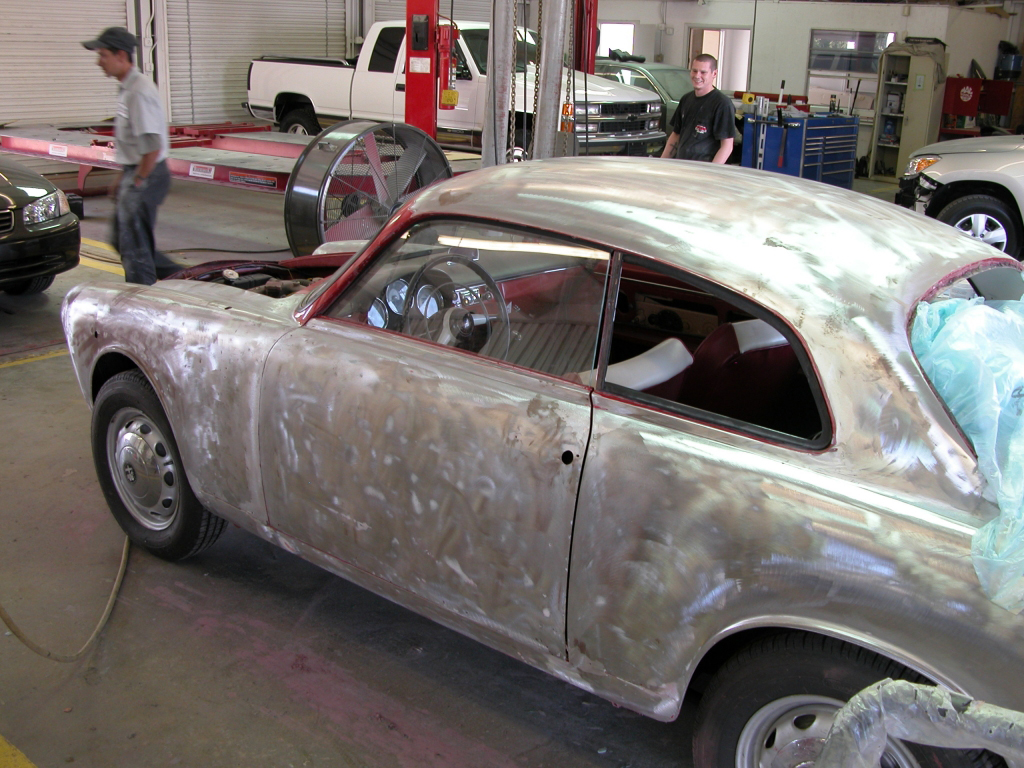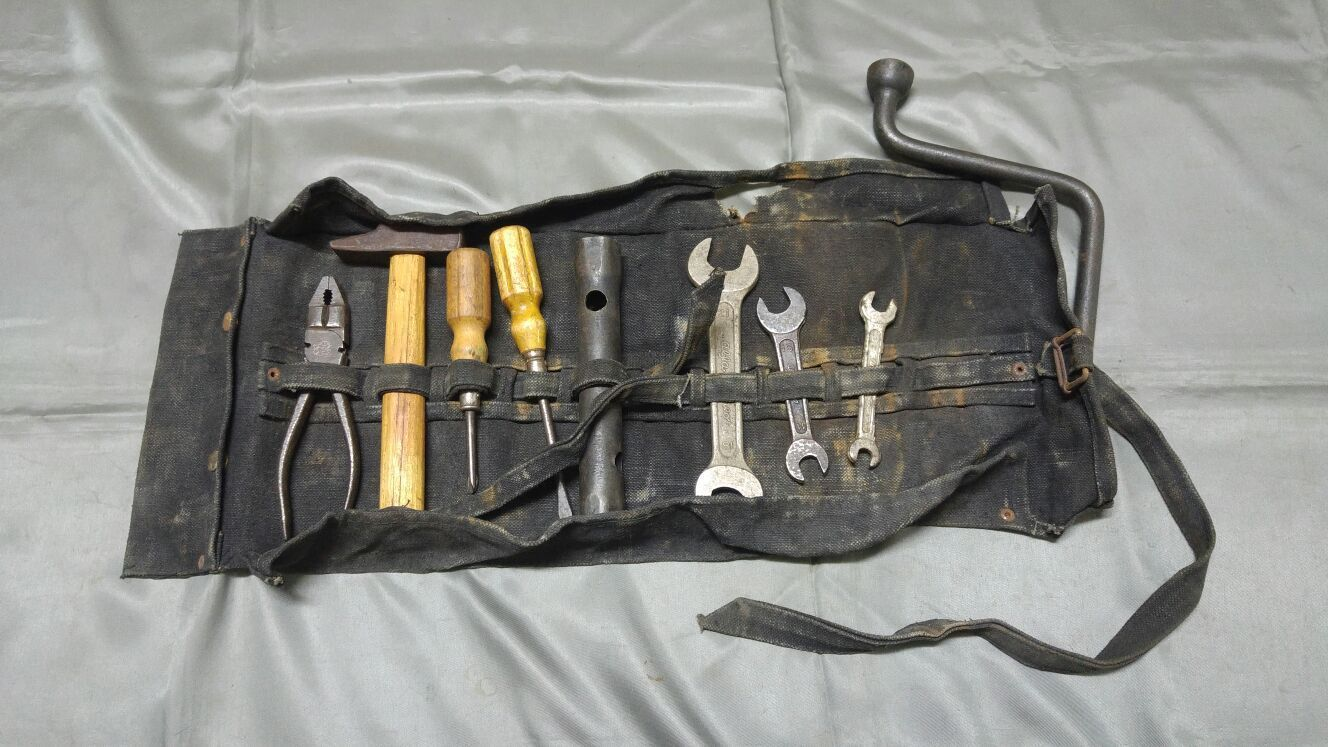 Restoration Work during my ownership
My restoration efforts on this Sprint have centered mostly on OEM part updates and some original part refurbishments as summarized here:

Engine Bay - Hood underside padded blanket & light; engine hoses, bushings & clamps; fuel pump/filter & brake fluid reservoir; radiator, water pump, starter & generator.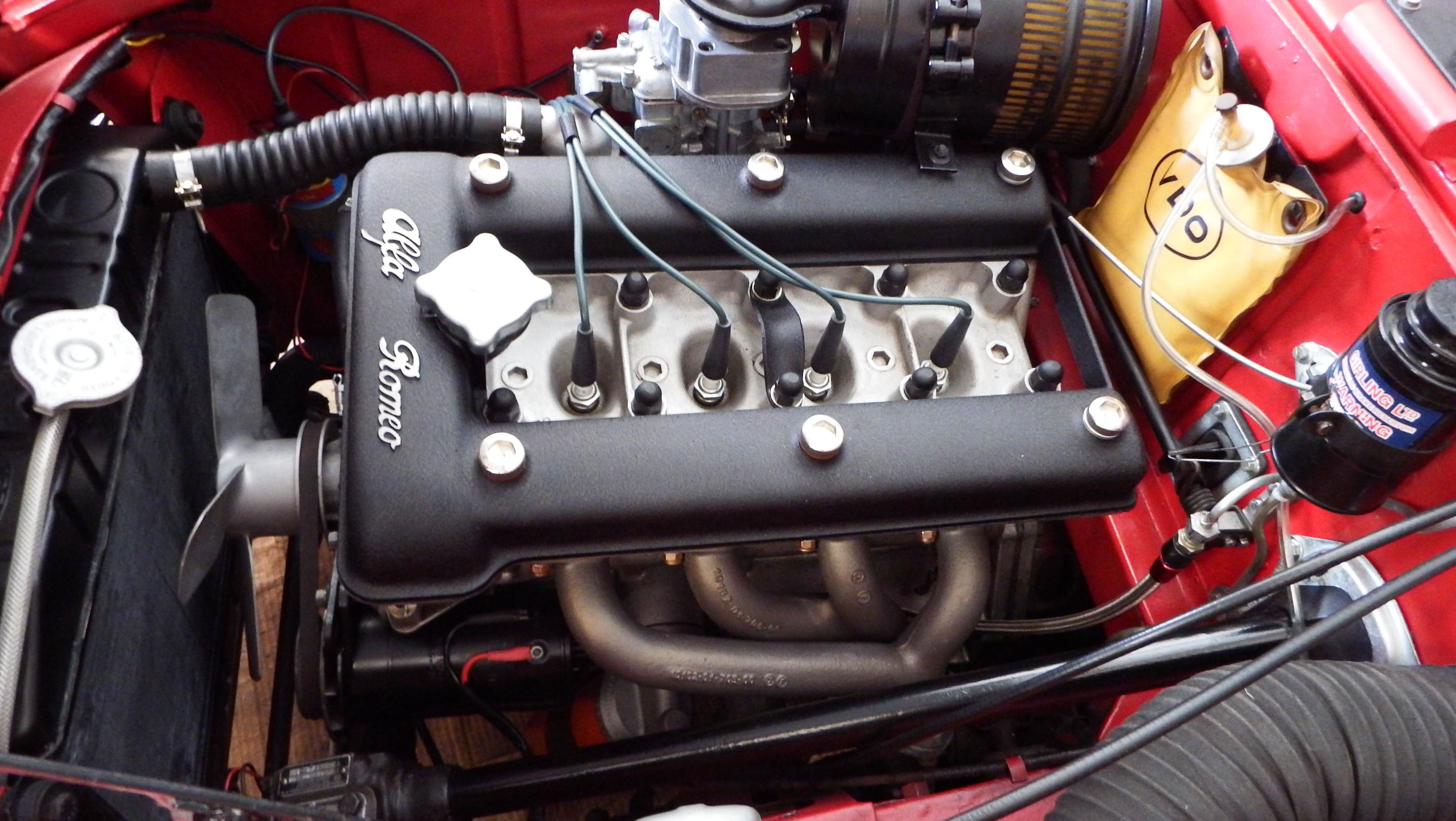 Driver/Passenger Interior - Seat covers & door/rear panels in salt/pepper cloth & red vinyl; headliner in gray vinyl; dash top & rear shelf top in black vinyl; interior door, window & pull OEM bright metal handles; dash instrument cluster lenses & radio cover plate; luggage tie down leather straps & floor rubber mats.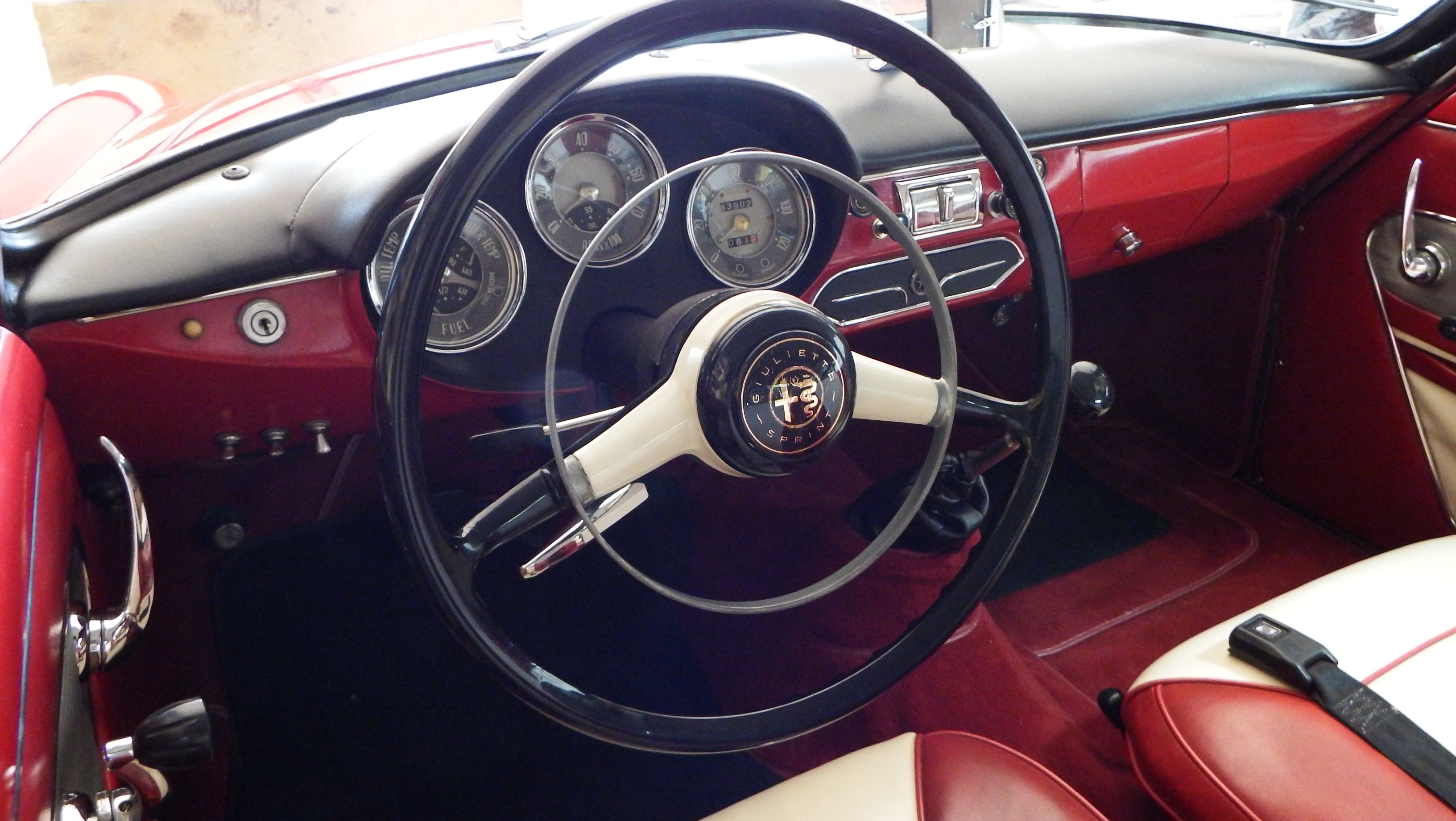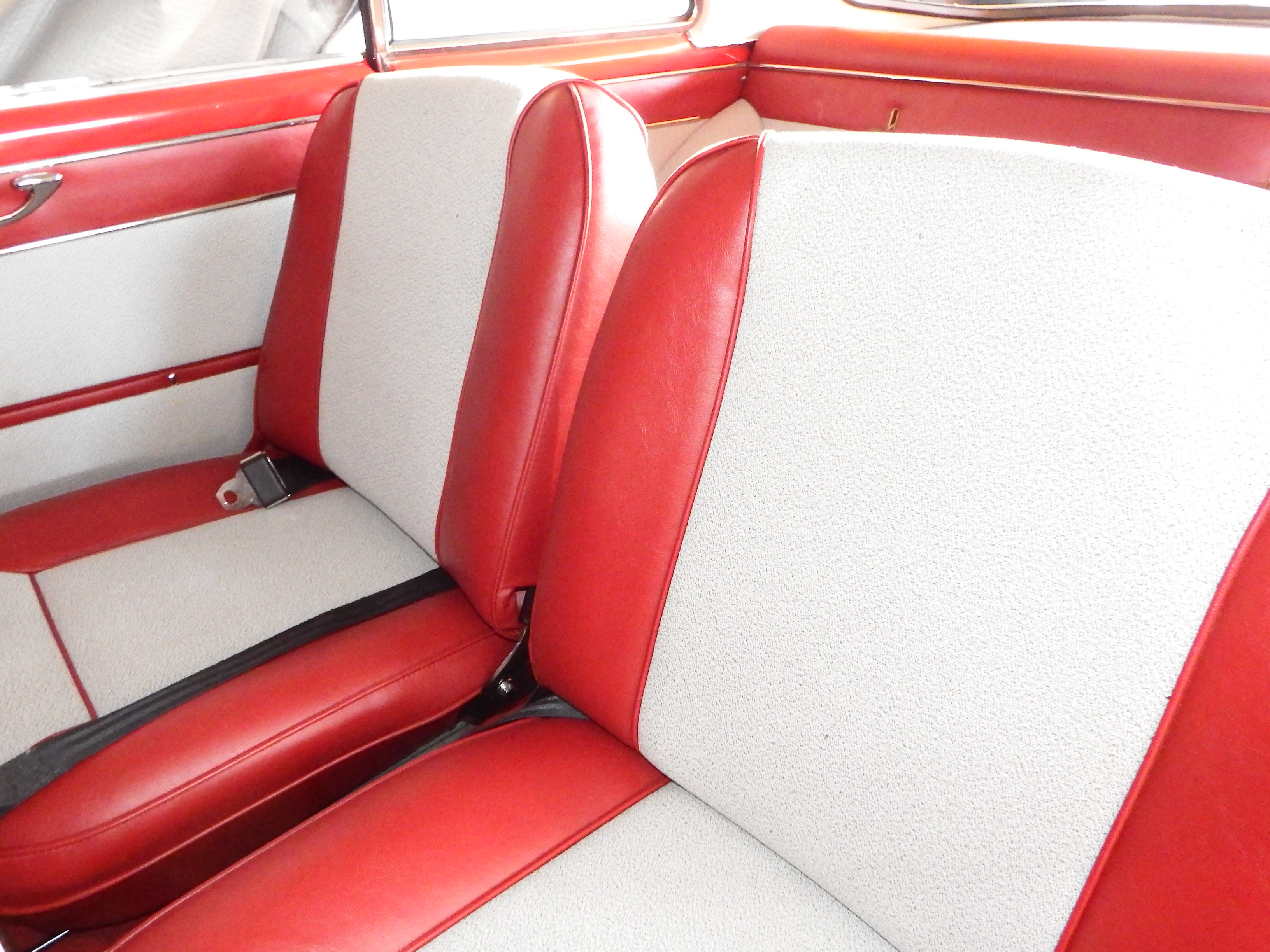 Trunk area - Toolkit OEM canvas bag with tools & jack, toolkit & jack tie down leather straps; trunk lock, floor rubber mats, battery tray/tie down & trunk lid moldings.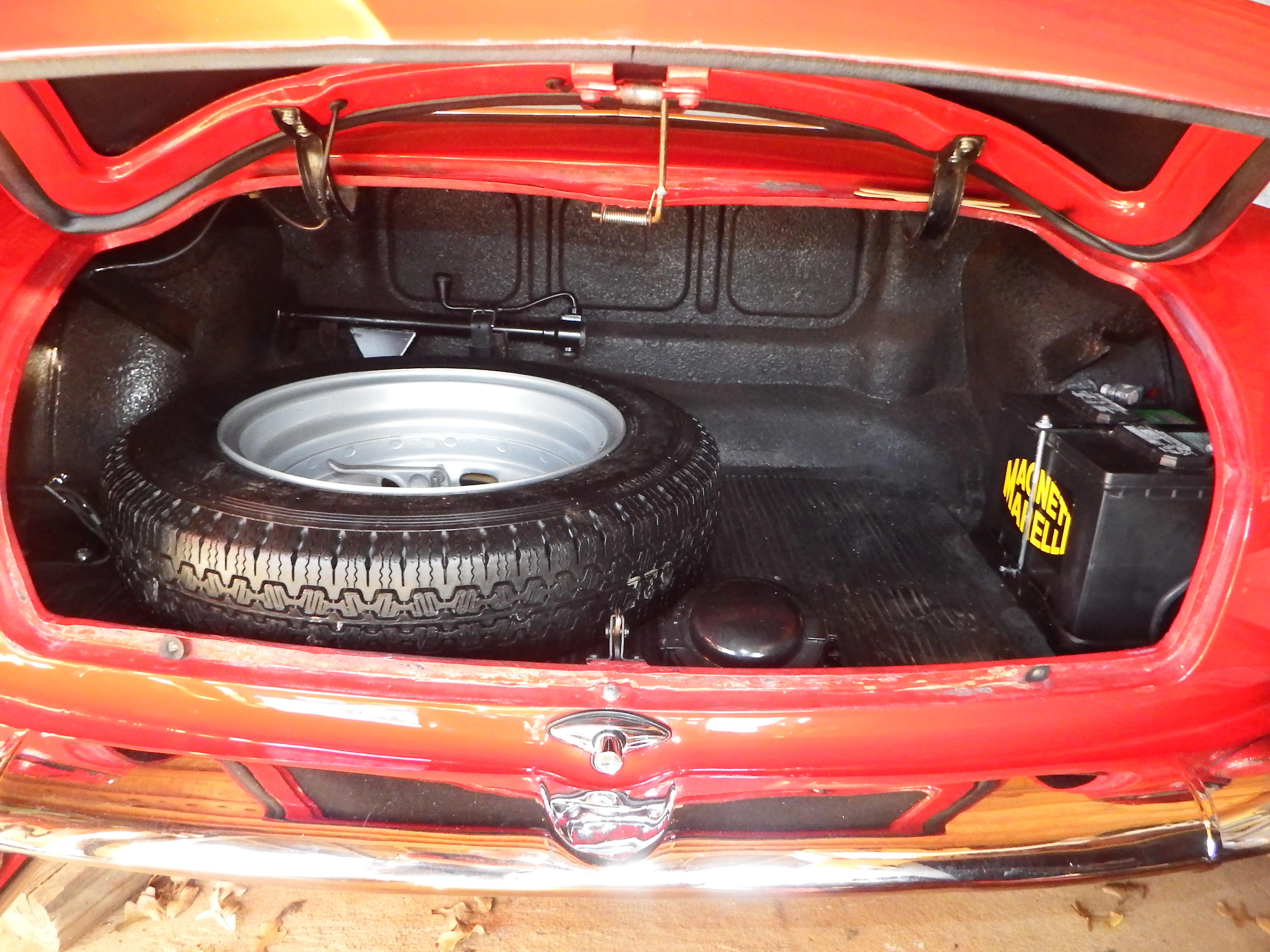 Body & other - Windshield & rear window moldings; door, door window & rear quarter window moldings & seals; headlight, front/side marker, rear lamp, taillight & rear reflector OEM seals; re-plated/polished body bright metal fittings & trim; refinished factory steel wheel rims & stainless steel/chrome hubcaps; stickers, labels & decals.
Restoration Work Remaining
Most of the restoration work on this Sprint has now been completed - first pass. At a later date, I might entertain a new re-spray of the Sprint's AR501 Rosso paint. Also the Sprint's undercarriage, including suspension and running gear mechanicals will be inspected for wear and may become candidates for future rebuild/refurbishment.
Plans
I will continue showing this car at local and National car events. I also want to show this Sprint Normale at an AROC National Convention - for formal Restoration/Preservation 95 Point+ Scoring and AROC National level competitive judging.
Alfa's Sprint Model - General Information
The Giulietta Sprint model was Alfa Romeo's 1st enormously successful attempt at large scale production.
24,000 +/- Sprint coupes were produced from 1954 - 1965.
The Sprint Bertone-bodied coupe took Alfa Romeo from being a small Italian manufacturing company to becoming an economically viable automotive firm known world-wide.
1960 Giulietta Sprint Normale POE price (Hoffman Motors, New York) - $3,838
Alfa's Giulietta Sprint is considered to be among the most beautiful Italian cars ever produced.