1973 Alfa Romeo GTVeloce
Rosso Amoranto
2 Liter DOHC Inline 4 Cylinder
SPICA Mechanical Fuel Injected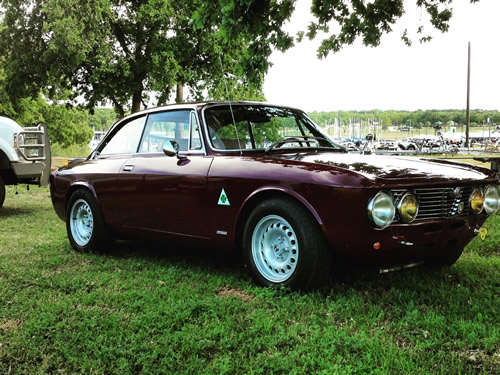 Pre Purchase History
I don't know a lot about this car's history except that it was generally well cared for over the years. I brought it to Cars and Coffee after I purchased it and a woman approached me saying she owned the car from 1980 to 1990 right here in the DFW area. It spent some time in Virginia as well. That owner gifted it to his son, who lived in Dallas. Fortunately he was not a 'car guy' and it mostly stayed in storage for roughly 6-7 years. I bought it from him for $14,500 on Father's Day 2012.
Purchase
Growing up my family didn't care about cars. My Father only cared whether it had a comfortable ride. But our neighbor across the street had cool cars and I would often wander over and hold wrenches for him. He had mostly European stuff like a Bugeye Sprite, Saab Sonnet, and a Model A truck. But the one that got my blood going was his authentic real deal Lotus Super Seven. My buddy Mark and I did yardwork for him and all we (or I) wanted in return was a ride in that car.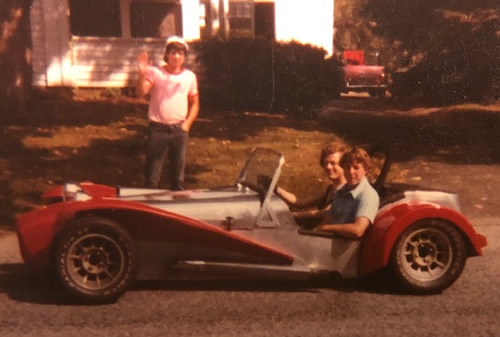 That's where my dream was born to someday own a 'special' car. I kept that dream alive through years of College, Grad School, work and finally marriage and family.

Ironically, it was an honest to goodness family tragedy that finally pushed me that little bit closer to getting that special car. I am the oldest and have two sisters. My younger sister (by 14 months) Stacey was brutally murdered in her home on Mother's Day 2009. She was a beloved mother of 5 children, 3 of whom were in the home during the attack. She was an RN and school nurse in the beautiful resort town of Wolfboro, NH. The murder gained so much national attention that the show 20/20 did an episode on the crime called "Mother's Day Murder". There's no reason to go into detail here but needless to say this tragedy rocked me and our whole family to the core.

Years passed as we dealt with the ramifications of such a tragedy. The most important being the well-being and safety of my sister's 5 children. In time I started to realize that my sister would want us to live OUR lives and try to bring some normalcy and joy to where it had been torn from us. For me, I wanted to not just start living again but to bring something wonderful into our lives. Perhaps a little midlife crisis thrown in for good measure!!!

So the search was on to fulfill that lifelong dream!!! Sure there were a few sports cars on the list but it was important to me to find a classic that I could share with my family. My visions of romantic excursions with my wife and donut runs with my two kids are what shaped my choice. Of course it would be European. My formative car years were coincidentally some of the worst for the American auto industry, so American cars were out.

And then it happened…As a car guy I was certainly aware of the Alfa GT's but once I realized I could afford one, the hunt was on. Luckily I found the perfect car right here in Dallas in my favorite color, Rosso Amoranto. Even my wife Andrea said "I guess it was meant to be". It seemed all was right in the cosmic universe (Thank you Stacey) when I took possession of the car on Father's Day 2012.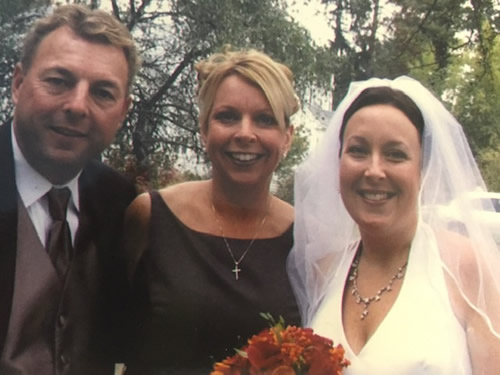 Repair, Maintenance, & Modifications
Like any Alfa that has been sitting in storage on and off for 6-7 years, it needed some love. Although it drove beautifully during the pre-purchase evaluation (just ask Kevin Burns), it soon revealed that it had some issues that needed to be attended to. So up to Nevada, TX it went. Robert and Cindy at ShadeTree Enginetrics gave the car a full safety inspection and a going over that discovered a shot Spica pump. He replaced it but several years later it was sent to Wes Engram for a rebuild.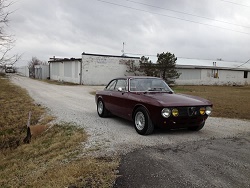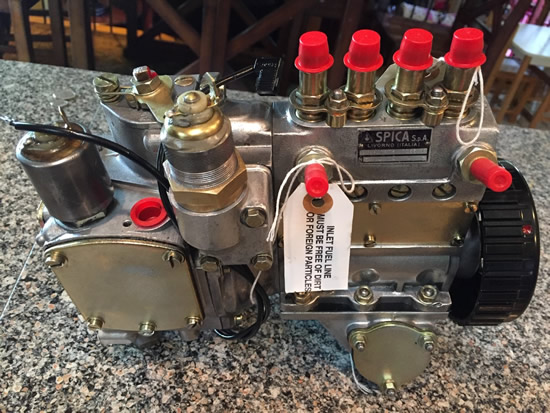 I love to tinker with my car and do many small projects when I can handle them.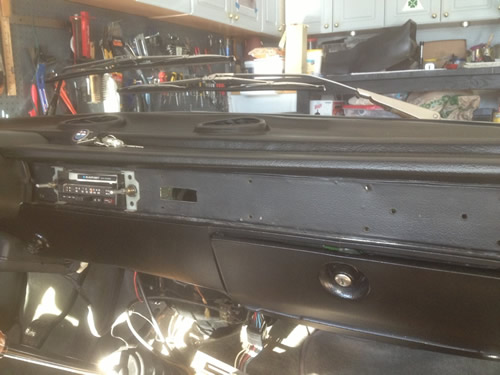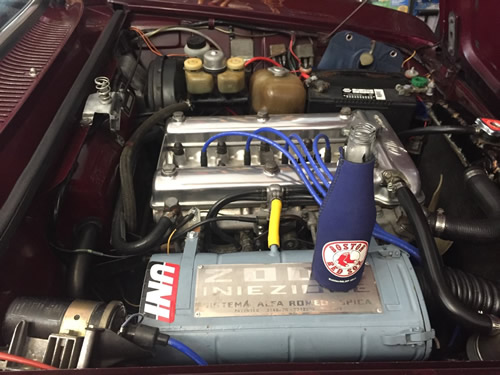 However, every once in a while I end up making things worse, like when I dropped a piece of metal into the open spark plug hole of my engine. Back up to Roberts it went. At that time we took the opportunity to maximize performance in the top end of the head. It runs strong with a little extra power.

This exquisite Italian Coupe has been remarkably reliable over the past 6 years only leaving me stranded once when a gas line gave out. It is a joy to drive and makes every trip feel memorable and fun. My kids treat it as part of the family and my son is a crazy car guy now too. It's picked up more awards along the way than I could have ever dreamed of because I consider it a driver level car. But it is a cool looking car and I am proud to own it.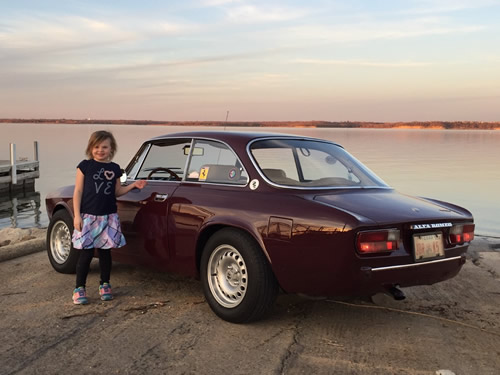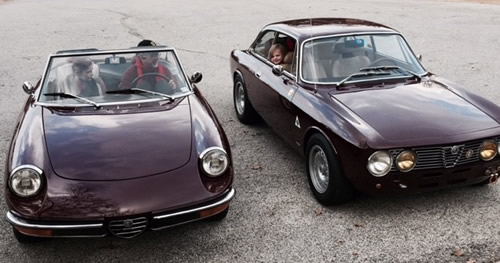 I have really enjoyed our club which adds a whole new dimension to the ownership experience. I look forward to many more fun activities and events (including ItalianCarFest) in the future. Fine gentlemen and ladies, all.

And finally, owning this Alfa has opened up a whole new avenue to enjoy cars and people on a whole new level. Trips to Amelia Island, Vintage Car races at Cota, Club sponsored wine tours and toy runs, countless car shows and auctions. So much fun and so much more to do!!!