Bob & Frances Dezzany - Original Owners
1972 Fiat 124 Spider
Orient Yellow
Custom 1982 2000 cc Inline 4 Cylinder
<![if !vml]>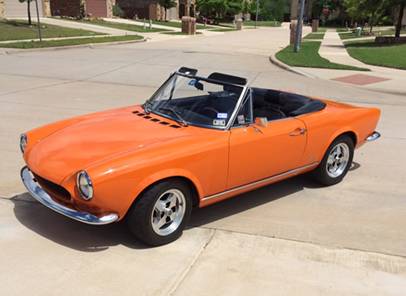 <![endif]>
Pre Purchase History
Technically, the car has no pre purchase history, since we bought it new in July, 1972. But, there is a story behind the selection of it.
Purchase
The Reader's Digest version is quite simple – and short! My wife, Frances, and I were married in 1965. We bought our Fiat Spider in 1972 and the three of us are still together! Frances and I are very original, but our Spider was restored five years ago as a Resto-Mod. For those who want more detail - about the car - please continue.

The northern New Jersey Alfa Fiat dealer had a red Spider on the floor; Frances doesn't like red cars, so that was out of consideration. When the salesman said he had an orange one in the back, we took a look at it and really liked it! A price was reached and we had a new Italian sports car!! (I really wanted an Alfa, but they wouldn't sell us one at the ridiculous price I offered them!)
Repair, Maintenance & Modifications
As a new car, the dealer serviced it for the first year and they knew what they were doing. Our mechanic at the dealer said he would service our Spider at our house after the warranty expired and we accepted his offer. Apparently, we bought a well-built Spider – we never had any major mechanical problems with it – never!!

In 1988, J C Penney moved us to Dallas and we discovered Robert & Cindy Rodgers of Shade Tree Enginetrics. Our Spider has been serviced by Robert ever since and we can still say we've had no major problems of any kind. But, I couldn't leave well enough alone. I always wanted a hot rod. I wanted ZZ Top's 1934 Ford on the cover of their 'Eliminator' record album. Didn't get it, so I did the next best thing – I customized and hot rodded our Spider.
<![if !vml]>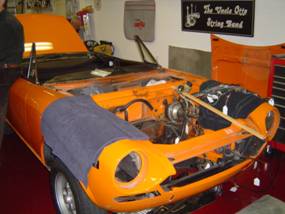 <![endif]>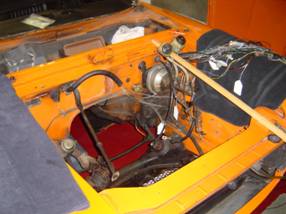 <![if !vml]>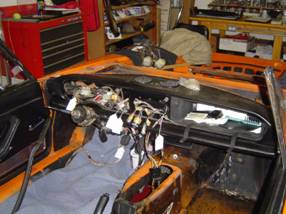 <![endif]> <![if !vml]>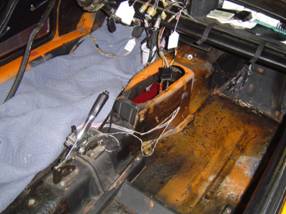 <![endif]>
The body modifications and paint, performed by Koko's Collision in Farmer's Branch, included frenched front parking lights, 'rolling' the grille opening, removal of side fender lights and frenched custom LED tail lights, among other details. The grill, suspension components, rear axle housing and other items were powder coated. The battery was relocated to the trunk.
<![if !vml]>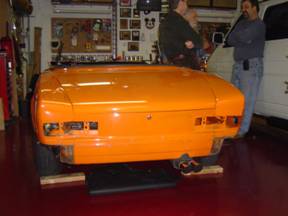 <![endif]> <![if !vml]>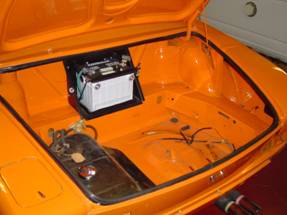 <![endif]>

The engine is a 1982 2,000 cc block with headers, twin Webers and a Morelli distributor assembled and installed by Shade Tree. All engine bay wiring has been hidden by re-routing them from the inside of the car into upper and lower channels in the engine bay.

<![if !vml]>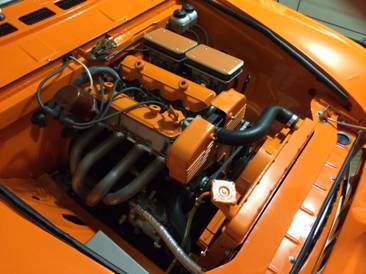 <![endif]>

<![if !vml]><![endif]>The interior includes a period correct Nardi steering wheel, custom mahogany dashboard and original door panels, rear seat, boot and carpeting. The Tin Lizzie Affair re-did the front seats about 20 years ago.

<![if !vml]>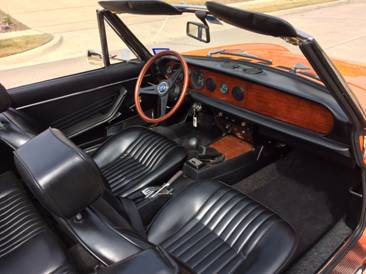 <![endif]>

Now, I just show it, drive it and enjoy it - it's my 1934 Ford!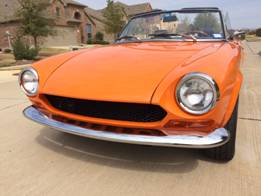 <![if !vml]>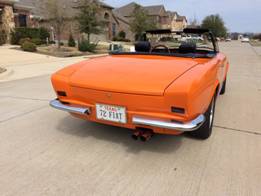 <![endif]>