Dave Chapman's
1981 Alfa Romeo Spider Veloce
Signali Rosso
1962 cc DOHC Inline 4 Cylinder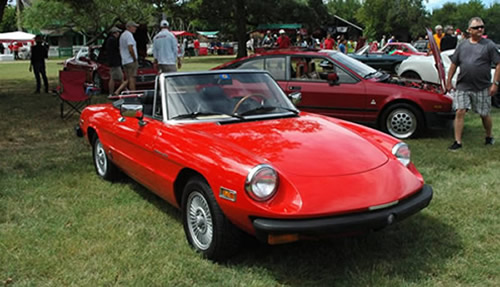 Pre Purchase History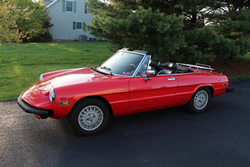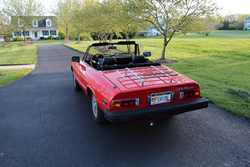 The car was purchased new as a HS graduation present for a young man in West Virginia. After school his Mom took it over until she sold it to friend. That owner took excellent care and kept it in its' original condition until listing it in May of 2013.

Purchase

I'd been in the market for a couple of years and when I saw an "all original" rust free car I immediately called the seller and agreed on a price. I had a friend in West Virginia that went to take a look and the deal was struck. A wire transfer and a shipping company later the car arrived under the George Bush overpass in Plano. On the way home at the first light it was a near death experience. One caliper was locked up and the car dove hard right. That's when the repair and maintenance started.

Repair, Maintenance, & Modifications

Step one was a complete brake system rebuild. Weeks later when the idle was acting up I was directed to Robert at Shadetree Enginetrics. His first response was "Oh no, you bought an '81." He offered to convert my series 2A to a series 2. This involved removing the pollution control loops and modifying the intakes.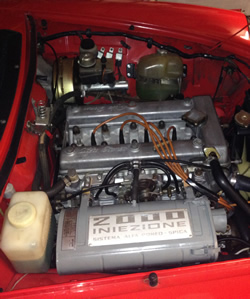 Add to that the relocation of the air cleaner and other components, a new fan, a new brake assist, a rebuilt alternator, a new oil sender, and the car runs like a top. The interior needed a couple of minor fixes. The Tin Lizzie Affair rebuilt a torn seat base and the passenger seat back. I repaired the magazine pocket with a home made part only to find a new one in the box of items the seller sent with the car.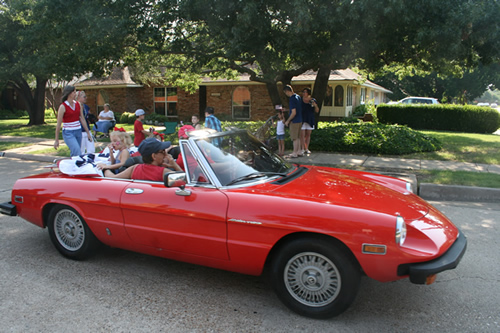 The end result is a very popular car in our neighborhood 4th of July parade.