Robert C. Maxfield II
1984 Pininfarina Azzurra
Rosso Vivo (Italian Race Red)
1995cc Fuel Injected - DOHC- In Line 4 Cylinder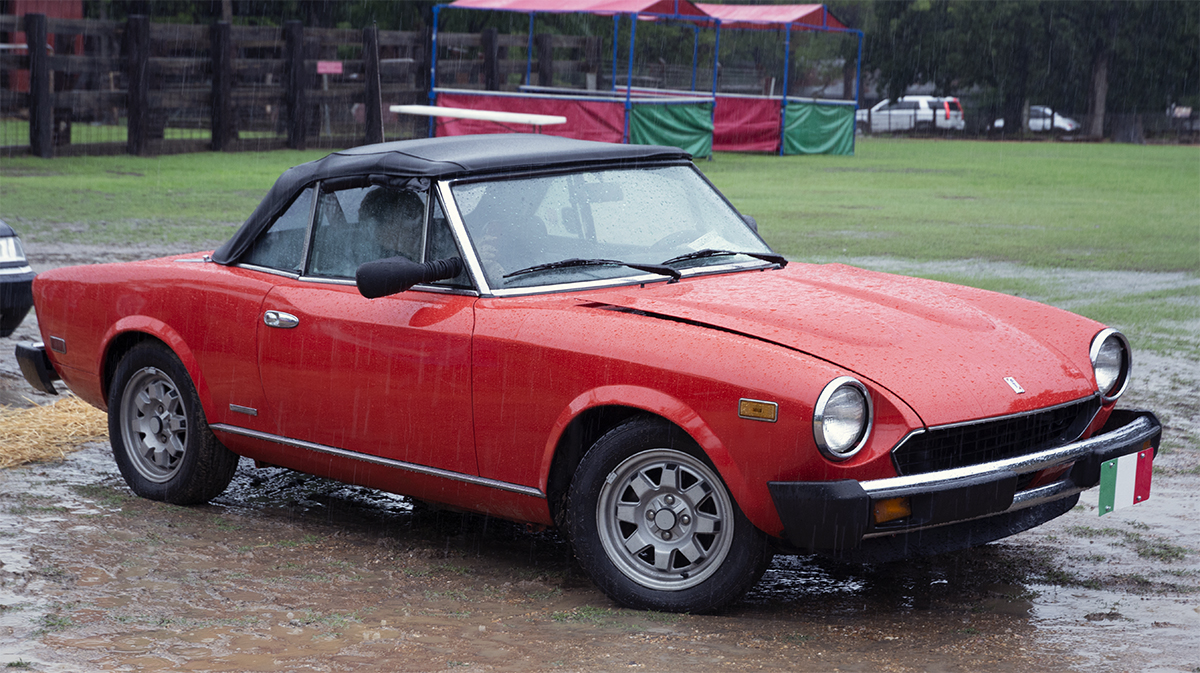 Pre Purchase History
The car sold originally in 1984 for $17,500 to an American Airlines pilot in Ohio. When the pilots went on strike GMAC repossessed it. They sent the car to Texas by train for auction.
The car is FIAT powered and has a GM automatic transmission. It has over 100 improvements from the previous years' FIAT spider 2000 and some things that are very unique to the car. I've argued back and forth where it should be exactly classified and Bob Dezzany is right that it is not a FIAT. BUT there are debates going on line about the topic. People are not exactly sure how is was built, by whom and where. Seems records are a little strange in Italy. I am still researching the thing and coming up with more questions.
Click here for an interesting site on line for further informa
tion.
Purchase
Over the years our family has owned a number of sports cars and imports. The cars include a 1959 FIAT sedan, Sunbeam Alpine, Austin Healy Sprite, MG Midget, Datsun 280zx 2+2 and a number of FIAT X1/9's and Spider 124/2000's. The car I drove in high school was a custard color FIAT 124 wagon.
My father was a car freak and owned over 50 cars in his lifetime. One day he was searching the GMAC auction and came across my Azzurra. At the time we thought the car was a FIAT and had no idea of the history and the going on's of the vehicle. I placed the winning bid of $7501.01 and we received the car. I have owned the car since 1985 and the majority of the time it has resided in the Dallas area.
Repair, Maintenance, & Modifications
The car was a daily driver for a few years and then eventually used on weekends and good weather. The car sat for a while and began to have serious issues and was eventually stored under tarps and was not running. The city of Irving found the car stored in the driveway/alley of our house and threatened to give me a citation to remove it. The car was stored according to city code except it would not start due to lack of a battery.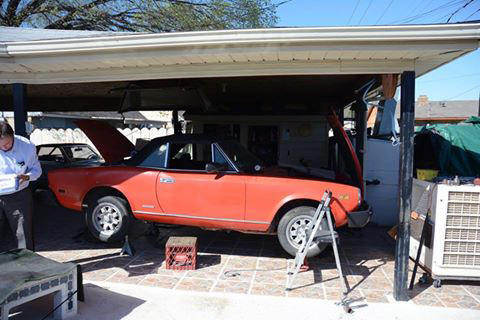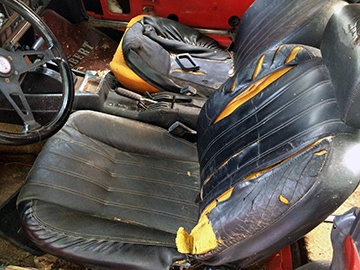 The plan was to have the car rebuilt in a few months but the city started the process early. The motor was totally rebuilt, the interior took 6 months to restore, new brakes, master cylinder, new tires, transmission rebuilt, misc. parts found and restored, electrical issues addressed, new top, new battery, and tons and tons of research.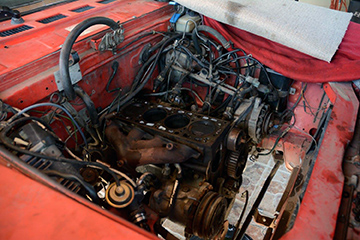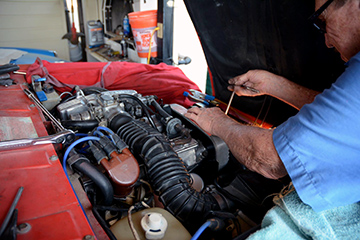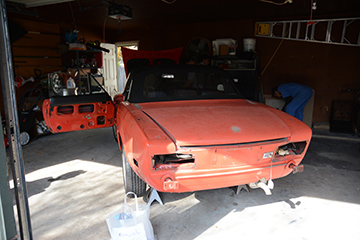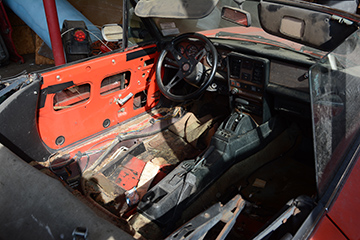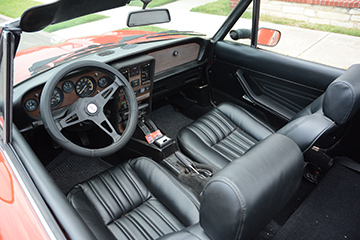 Please see our Facebook page: https://www.facebook.com/pg/pininfarinaazzurra/photos/?ref=page_internal
Chief mechanic in charge of restoration: Bruno Corso Irving, TX
Paint restoration: Fermin Hernandez Irving, TX
Interior restoration: Affordable Upholstery Grand Prairie, TX
Parts suppliers list available on request.
End Result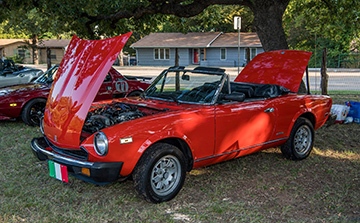 The car has been a lot of fun and some frustration. It is a blast to drive and receives attention on the road. It has taken over 2 years of work and research to get it where it is today. We are members of the Italian Car Club of North Texas, FIAT Club America and The DFW FIAT Club. While technically not being a FIAT the car is still regarded as being in the FIAT family. This has caused some confusion and receives a lot of debate not only locally but around the world on FIAT forums. The End Result! After a lot of hard work, time and effort, we won our first award last September in the "Other Italian Class" at the Grapevine Italian Car Fest!