Vehicles
1982 Alfa Romeo Spider Veloce - Rust Free In Aqua Metallic
Click Here For Details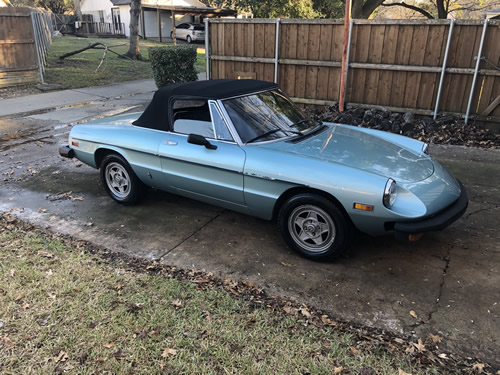 Parts
Alfa Romeo Momo Vega 14x6j Rims and Tires
Set of five like new condition. Full details here.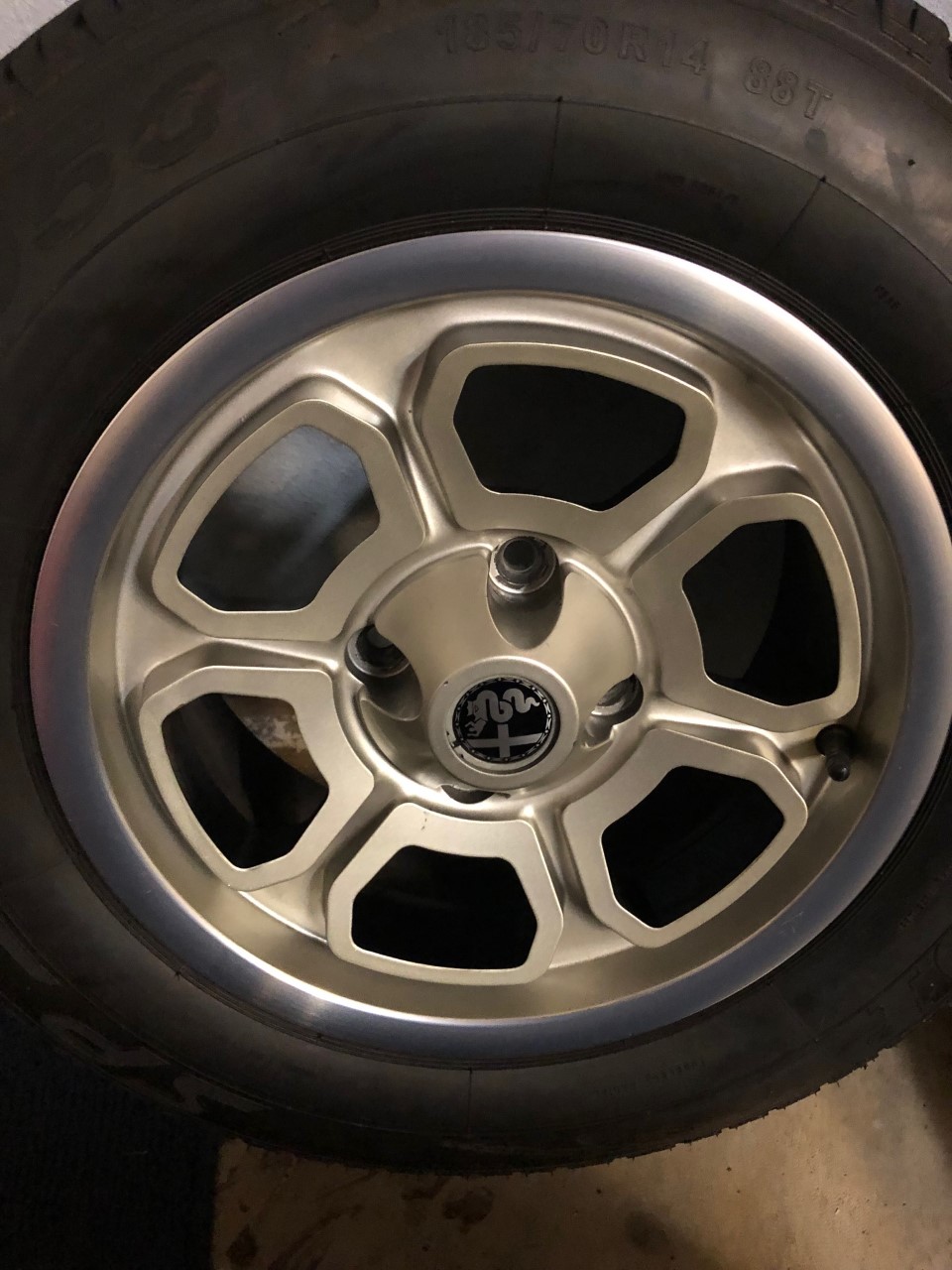 Parts for 1972 Fiat 124 Spider
NOS 'chrome' housings for side marker lights (left front, right front and left rear - do not have the right rear). $35 each or $100 for all 3.
Front and rear bumper over-riders w/ rubber piece - near perfect condition. $125 per pair.
NOS left & right shock towers AND the complete inner fender panel. $300 each.
Email Bob Dezzany if you are interested or have questions.